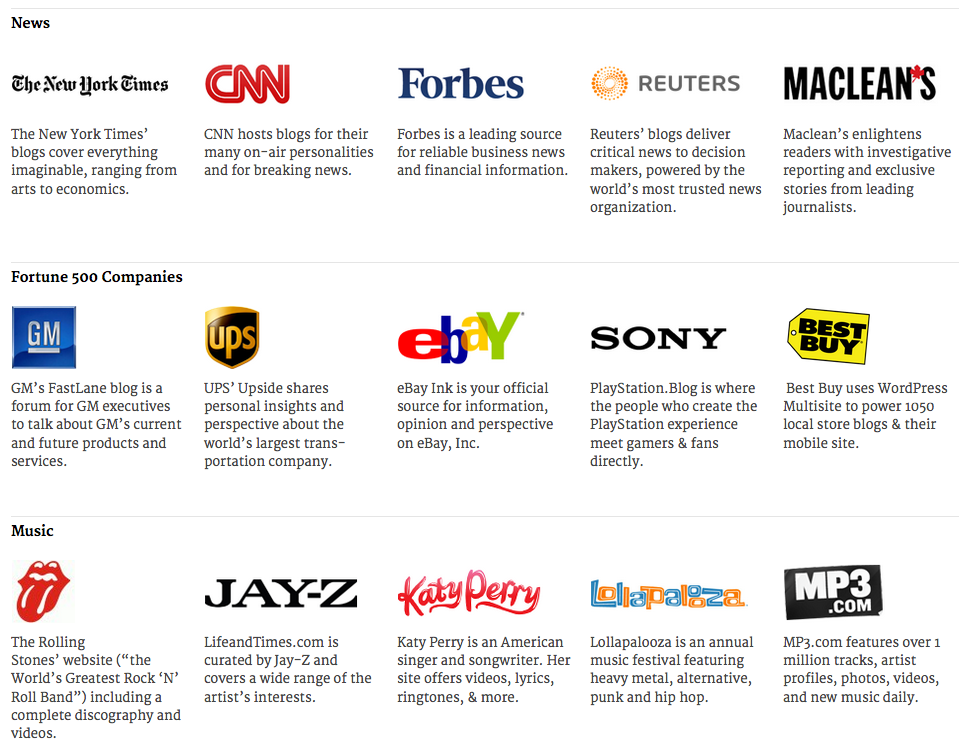 When our clients consider using WordPress for their website projects, it is natural for them to seek examples of well-known sites that have trusted this platform. After all, why choose WordPress if other major players in the market haven't adopted it? We are pleased to answer this question by highlighting several major companies that successfully utilize WordPress in various contexts.
Concrete Examples of Success
WordPress is much more than just a blogging tool. It is used by numerous prestigious brands worldwide to create professional, dynamic, and high-performing websites. To showcase these achievements, we highly recommend reading the following article: "The Benefits of WordPress: Examples of Renowned Websites". This article highlights the advantages of WordPress by presenting real-life cases of major companies that have chosen this platform.
A Reference List
In addition to the aforementioned article, we invite you to consult a comprehensive list of major companies that have opted for WordPress for their websites. You can find this list at the following address: "Major Companies Using WordPress". This list demonstrates the diversity of industries and needs that WordPress can effectively cater to. Among these companies, you will discover global leaders in fields such as industry, technology, e-commerce, and many others.
Reasons for Choosing WordPress by these Companies
Why did these major companies choose WordPress? The answer lies in the advantages and features offered by this platform. WordPress is known for its flexibility, user-friendliness, and robustness in creating customized websites. Additionally, its active community and regular updates make it a reliable and trustworthy choice for businesses of all sizes.
The trust placed by major companies in WordPress speaks volumes about its credibility and ability to meet the demands of the business world. Whether for corporate websites, company blogs, e-commerce stores, or any other web project, WordPress stands as a premier solution. By examining the success examples and the list of major companies using WordPress, our clients can be assured that this platform is a wise investment for their own projects.